SustainabilityDedicated to Environmental
Stewardship
Our Commitment
Civitas is Colorado's first carbon-neutral energy producer, and we are committed to achieving carbon neutrality on our acquired Permian Basin assets by the end of 2024. This means we are relentlessly focused on driving down emissions that would normally be associated with the oil and gas development process and then offsetting residual Scope 1 emissions using only certified offsets sourced from the four largest and most credible offset registries, as well as offsetting Scope 2 emissions through green-e certified renewable energy credits. In doing so, emissions created in the development of our products are effectively offset. Though we must all do much more to address the effects of climate change, we consider this commitment to carbon neutrality on a scope 1 and 2 basis to be an important example of climate leadership within our peer group and our industry.
Through our legacy companies, Civitas has a demonstrated capability to achieve peer-leading emissions reductions by utilizing a suite of best practices that include the use of grid electricity for drilling, compression and production facilities where feasible, retrofitting legacy facilities and pneumatic devices, utilizing tankless or closed-loop production facilities, plugging inactive or legacy vertical wells and robust inspection, leak detection and repair protocols among many, many others. Civitas is constantly evaluating new opportunities to reduce or eliminate operational emissions through various emissions reduction projects.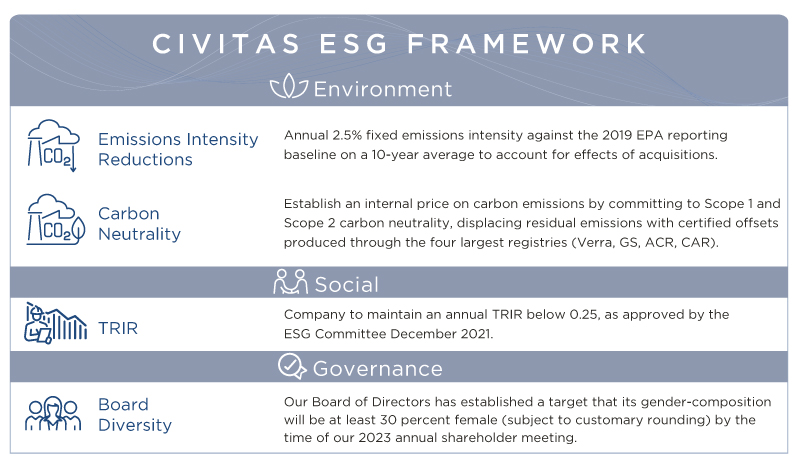 Clean Energy Future
We are taking responsibility for our role in a clean energy future. Guided by our values of integrity and innovation, we are actively reducing our carbon emissions through industry-leading practices.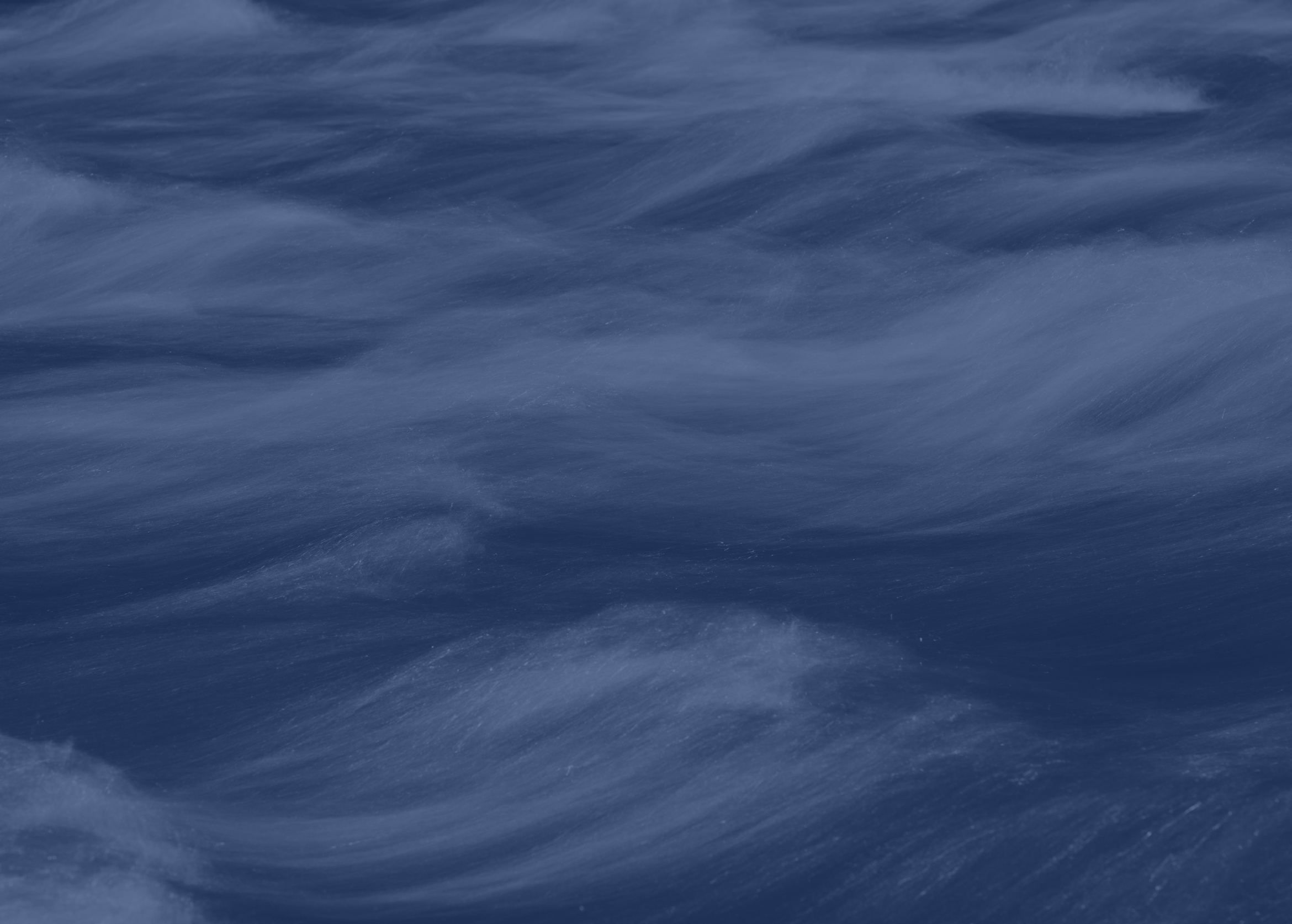 Environment: Caring for Our Communities
To date, Civitas has more than 200 development locations in Colorado alone equipped with 24/7 real-time air monitoring stations, along with more than 40 wells that are TrustWell™ certified for producing Responsibly Sourced Gas. TrustWell™ certification, issued by the independent emissions monitoring B-Corp Project Canary, is the premium standard for responsibly sourced gas accreditation. A product of a partnership with the Colorado School of Mines Payne Institute and Project Canary, the TrustWell™ initiative addresses four primary categories of responsibility: air, water, land, and community. The process includes an independent third-party review and rigorous analysis of operations and practices.
Civitas is proud to partner with its vendors to ensure that air quality is protected in the communities where we operate, and to deliver responsibly sourced gas to our utilities and sustainability-focused customers.
Social: Building Stronger Communities
Civitas stands on a rich history of community support and collaboration and we're continuing to strengthen our relationships with neighbors every day. We don't succeed unless we all succeed, and one of our first major initiatives, the Civitas Community Fund, was created in that spirit. Through the fund, we will provide community project grants and scholarships with special dispensation for those community members closest to our operations. Through the Civitas Community Fund, we are proud to invest in the Colorado communities where we operate.
Governance: Leading by Example
The Civitas Board of Directors brings together teams of diverse, highly qualified experts focused on best-in-class corporate governance and differentiated shareholder alignment. The executive management team brings deep technical, operations, financial, legal, regulatory, and community relations expertise and our Board committees ensure thoughtful, ethical and professional governance. Civitas leadership is actively delivering on a new E&P business model focused on delivering value, returning cash to stakeholders, maintaining a fortress balance sheet, and creating a peer-leading sustainability platform.